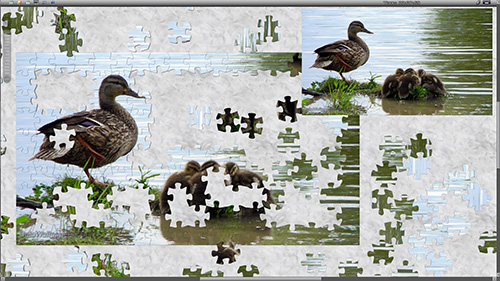 The version 2.10 of Gaia PC Jigsaw Puzzle 2™ has been released. This version brings the following corrections and improvements.
Added a functionality to select a puzzle piece with one click. The player can move a piece by holding the left mouse button or simply clicking and releasing to hold the puzzle piece.
Added "shuffled" mode to the starting puzzle layout and another mode to keep the pieces closer to the center.
Improved the way to move the camera across the board with the right-click by a more intuitive way. The view now moves in the same way as most of the applications by dragging the background with the cursor.
Improved the grip icons of the preview window.
Improved the tooltip appearance.
Fixed the mouse wheel for the zoom in play mode being active when the cursor was outside the window.
Fixed a bug with full-screen mode on a secondary monitor.
A few other minor fixes.
To download it or to get more information, visit
https://www.gaiadreamcreation.com/games/gaia-pc-jigsaw-puzzle/
People who purchased the full version can get the update through the application's menu.